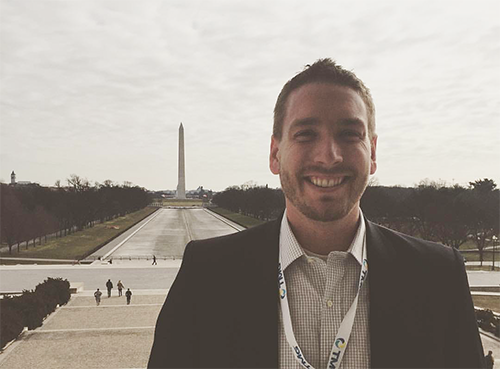 Before we even get started, I need to clear the air. I believe it would be dishonest, disingenuous and even misleading for me to express my opinion without you knowing what I am.
I am a millennial.
I am also a fintech executive.
I will never forget attending BAI a number of years ago. I watched a group of suits, at least 60 years old or older, discussing and hypothesizing why millennials were giving them so much trouble.
The dialogue went something like this: Millennials are lazy. Millennials are entitled. Millennials whine. Millennials have no idea what the world is or what is expected, and they avoid hard work.
No solutions. The takeaway was simply: millennials need to change. The End.
Really?
Here's why that narrative presents a problem and a challenge for the banking industry. According to The Financial Brand, 71% of our diverse and highly educated generation, representing more than 25% of the U.S. population, would rather go to the dentist than listen to what financial institutions are saying.
Millennials also contribute more than $1.3 trillion to the economy in annual spending. By the way, we want to spend money on financial services. A recent Accenture study revealed our top financial goals include building up an emergency fund (64%), saving for retirement (49%), and buying a home (33%). Nearly half of millennials already have $15,000 or more in savings, and 16% have $100,000 or more.
We have more access to information than any prior generation. We have high expectations for digital experiences because technology has been continuously pushed into our hands since we were young. Thank you, by the way. (Sincerely)
We are also a generation looking for a partner who can deliver the help we need in filling our financial education gaps. Two out of every three millennials say they want their financial institution to give them software so they can keep track of transactions, payments and other financial data in real-time, and then use that data to provide better recommendations. When accustomed to living an instant Amazon Prime-level of personalization, speed and service, the lack of evolution in financial services at a bank or credit union can be frustrating.
Admittedly, we are not a patient generation, but we are grateful for the few banking advances that delight.
Remote check deposit. AMAZING.
Pay my friends or businesses without a card. INCREDIBLE.
Give us more to rave about. Here's what your financial institution can do to meet us halfway.
First, sell me what you have, not what you hope to have. Removing the disparity between those two things will make business with millennials much easier. When you use the words "fully online" or "instant approval," and then ask me to come into a branch, know that I am walking away. In this day and age, words are more important than ever.
Second, allow more access. Make it easy for me to access the resources I want when it is most convenient for me, without misleading marketing. And give me access to the resource we both love: your employees. Millennials appreciate companies that successfully use technology to conveniently provide face-to-face, personalized service. POPi/o Video Banking is an excellent example of that mix, which is why I sincerely believe in our value proposition.
Third, you know my financial future (just look at Social Security), so help me get to where I need to be. When I am asking questions or evaluating solutions, pay attention and use your product and service knowledge to offer the best match. I take my financial future seriously, and silly upsells that are unrelated to my needs demeans any prior positive experience.
The good news is your employees are the solution. Email. Phone. Video chat. That is how I get access and work actually gets done on my behalf, with the latter providing an in-branch experience at any hour.
Listening, really listening to your millennial market, is the first step to building a better relationship.
Visit our homepage to learn more about POPi/o!
Need to get in touch with POPi/o? Click here > 
What is video banking? Learn more here >