Only 26% of consumers prefer to conduct their financial business in a branch, according to a new study from global management consulting firm McKinsey & Company. That's down from 38% in 2016.
This change in consumer behavior fueled an all-time record of nearly 2,000 branches closed in 2018, according to S&P Global.
Don't assume this trend is only being driven by routine transactions. Lending is also experiencing a service shift, moving from loan officers in every branch to a focused, centralized effort. And we're not just talking about credit card applications. Even mortgage lenders are centralizing their operations.
Last fall, the $123 billion BMO Harris Bank eliminated most of its branch mortgage officer positions and now sends borrowers to a centralized mortgage call center and an online mortgage application platform.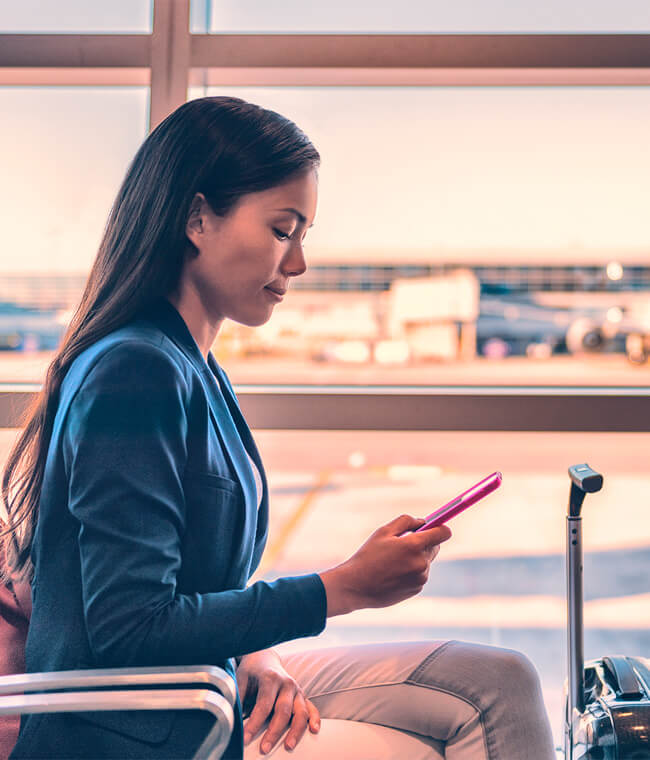 Bankrate.com Chief Financial Analyst Greg McBride said mortgage loan officers simply aren't being utilized in branches anymore. However, digital doesn't necessarily mean an entirely online experience.
"The use of call centers or video conferencing centralizes the taking of applications and provides a human interaction in a more efficient manner than stationing someone in a branch," he added.
That human interaction is key to a successful centralized lending effort. Loan officers are located in an efficient, single location, but are available to borrowers via phone or video. Consumers usually have the option to call in from home, work or while traveling … and, just in case a consumer visits a branch to apply for a loan, most financial institutions also offer video access from the branch, too.
Video-based lending teams also close the gap when it comes to online lending attrition rates. Community financial institutions have invested significant capital in online self-service account opening and loan application tools, only to be disappointed that 80% or more of applicants abandon the cart. Video Banking provides the engagement needed to identify a borrower who is struggling with the application process to assist them immediately with a click of a button…
Centralized lending also allows financial institutions to select the best employees for the job – those whose skill sets focus on the drive to sell and grow, rather than task-oriented branch responsibilities.
The more lenders can focus on just lending, the more skilled they become. Think about it – it's difficult to be consistent when you only do something a couple of times a week. Due to low volume, in-branch lenders don't have an opportunity to complete a variety of loans on a regular basis, which can sometimes lead to costly mistakes. A centralized team with higher volumes improves consistency, makes training easier, and allows for easier goal and improvement tracking.
Not only are loan officers more focused on their jobs, in many cases centralizing lending operations allows them to sit close to their underwriting and processing teams. Not only does this improve efficiency that allows for loan decisioning within 30 minutes or less, but it also provides a culture in which the entire team works together to achieve organizational loan growth goals.
FIs that have centralized their lending operations have the numbers to back up that concept. For example, one credit union on the east coast saw a huge productivity boost after centralizing its lending operations, seeing an average loan volume per employee increase by 80%. Brett Christensen of CU Lending Advice has been touting the benefits of centralized lending for a few years. In one of his recent presentations, he said a credit union in Texas centralized lending and in one month one of their centralized lenders sold 143 GAP policies, 47 extended warranties and funded $3.7M in new loans.
The entire organization is more efficient across the board, too. Centralized lending allows staffing decisions to be based on overall loan volume, not geography. The $730 million Tropical Financial Credit Union in Miramar, Florida, reduced its front-line lending staff by 77%, from 19 employees spread out across their branch network to just 9 centralized and highly productive staff.
POPi/o is a perfect system to build a successful centralized lending strategy because it provides face-to-face video interaction at the borrower's convenience and it was created to support lending workflows. For example, POPi/o collaboration tools provide the ability for loan officers to educate consumers on their loan choices with screen sharing, slide sharing, and other engaging tech tools. Once a product selection has been made, the consumer can provide their photo ID, proof of income and other necessities, then review and sign the loan application in just one video chat session.
If you are interested in learning more about how POPi/o can help support your centralized lending strategy, please contact us for a POPi/o demo at www.POPio.com.