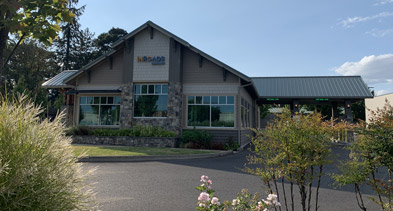 Remember back before the pandemic, when traditional financial institutions' greatest concern was relevance? Today with Covid-19 concerns, FI executives are consumed by the need to deliver touchless service while managing new concerns about employee safety, dwindling earnings, loan losses, and capital.
As a result, relevance has moved down on the priority list. While relevance may not be an immediate priority, the need for it remains high. Consumers understand or perhaps don't care if an organization struggles with financial or regulatory concerns, they just want a relevant provider to serve their needs.
InRoads Credit Union is a $288 million community-chartered institution headquartered in St. Helens, Ore., a town of approximately 13,000 people. In St. Helens, $288 million in assets buys a lot more relevance than in nearby Portland. Still, President/CEO Brooke Van Vleet, who began her credit union career in the marketing discipline, recognizes the value of continuing to evolve that strong brand with the times. She and the InRoads team knew the credit union needed to continue investment into their digital services to remain relevant in their marketplace and ensure a sustainable future.
In 2019, InRoads went all-in on ITM drive-thru service for teller services and POPi/o's Video Banking solutions for both mobile and in-branch video consultations.  The goal was to provide members with a combination of digital convenience and face-to-face service to meet member's needs. In the very early stages, members' response to the new technology was lukewarm, that is until COVID-19 shuttered the community and InRoads closed all of its branches. Suddenly, video became the only way to get face-to-face service and adoption quickly grew four times over.
InRoads LIVE Manager Kim Preston said response to the new video-branching normal has been very well received, even by members who previously rejected digital delivery. She recalled one grandmother and grandson duo who used video banking to open the boy's first account. The young saver didn't appear to be thrilled about his first credit union experience until the video representative appeared on the screen. "I can't believe this, Grandma! Wells Fargo has nothing like this," the boy exclaimed. And just like that, InRoads Credit Union gained Gen Z relevance.
Preston recalled another member who refused to use video banking, loudly demanding that he sit across the table from a live human being. A branch employee eventually convinced him to just give the service a try. As he emerged from the video banking office and headed for the lobby door, the teller said, "Bye, see you later!"  "No you won't," he said, "I'm using this from now on." And just like that, InRoads gained relevance from a member who was perfectly happy with the status quo.
Chief Experience Officer, Ron Winter, explained that rolling out new technology and asking a small town community to adopt it isn't always well-received. However, when the pandemic hit and InRoads already had a solution that was not only safe, but also maintained face-to-face service, perception of the credit union shifted in Columbia County. InRoads became the most relevant game in town. "It certainly positions us differently than six months ago," Winter said. Video banking was a perfect complement to the new branding initiative the credit union began in 2018, in conjunction with its name change. In fact, video banking has become a cornerstone of how InRoads plans to serve members in the future. "We've talked a lot about what traditional used to mean, and I don't think we'll ever build another branch the way we used to," he said. "Yes, we will have brick and mortar, but it will be different. Video banking will allow members to speak with a subject matter expert from anywhere. Even if you visit a small location, we can connect you to a commercial mortgage loan officer or whomever you need. That's the vision."
To learn how POPi/o Video Banking can help your financial institutions maintain relevance and personal service, request a FREE demo.